Training Courses | Machine Training Courses
Working safely with rolling scaffolding
Description and purpose of the training course
A rolling scaffold is a useful means of safely carrying out work at height. It is important that you observe the safety regulations during assembly, disassembly and possibly relocation of the rolling scaffold.
After completing this training course, you will know how to assemble and dismantle a rolling scaffold responsibly and safely, carry out work on a rolling scaffold safely and how to minimise the risks while working on a rolling scaffold.
Contents
The training course consists of a theoretical and a practical component. You will apply the theory you have learnt directly in practice, which gives the course an interactive nature.
There is a hands-on competency test at the end of the training course. Our experienced and skilled instructors will ensure that you are fully prepared for taking the competency test.
Remarks
At the end of the training course, you will receive a certificate and proof of participation in credit-card format for use at the work site. These will be sent to you by post.
Contact directly
---
Would you also like to be accredited? Please get in touch with us.
Monday to Friday, 8 a.m. to 5 p.m.
Contact us
At your work site or in one of our training centres
For everyone who works with rolling scaffolding
Training with an interactive structure
Topics
Scaffold types
Characteristics of quality
Rolling scaffold components
Legal requirements
Inspection and control
Loads and stability
Assembly and disassembly
Set-up locations
Moving the scaffold
Ascending and descending
Anchoring
Practical exercise
Special constructions
Sign up now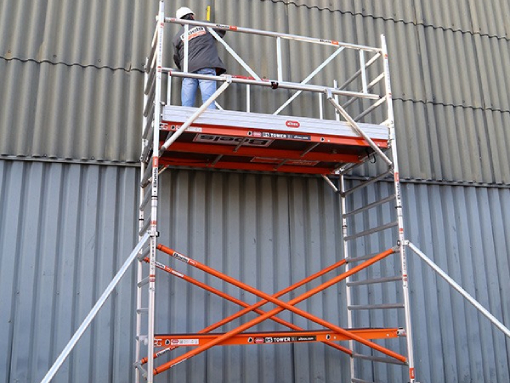 Practical information
Location: Group training at any location of your choice with an approved training room or at one of the Boels training centres.
Duration: One session (maximum 4 hours)
Maximum group size: 10 participants
Admission requirements: The minimum age for taking this course is 18
Certificates: In accordance with Working Conditions Act (Arbo-wet / ARAB-codex)
Validity: Permanently (yearly training is mandatory)