All Boels matters in one place
Discover MyBoels
All your business with Boels on one platform
MyBoels gives you insight into all matters relating to your Boels rental products. Easy to find and available whenever you need on my.boels.com. View your rental history, invoices, contracts, and more. Or see which all the products you're hiring with the click of a button.
The benefits of MyBoels
MyBoels gives you quick and easy access to all your business with Boels on one online platform. All conveniently listed in one place.
Access your rental history anywhere, at any time
Have constant insight into your contracts
Check and share invoices easily
View your hired products in real time
Speak with a Boels expert via the chat service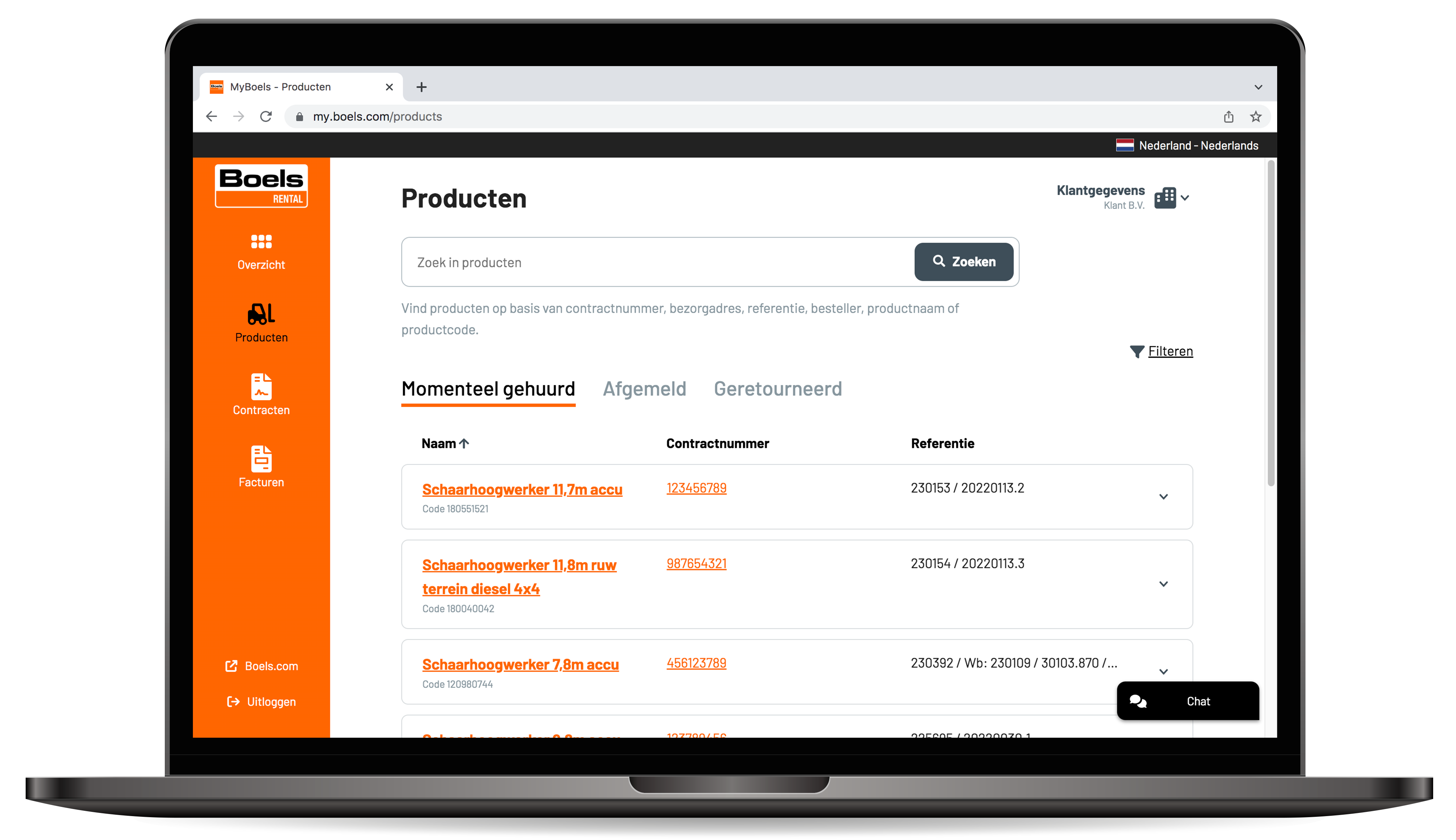 How to set up your MyBoels account
Creating a MyBoels account is very straightforward if you have a Boels account. In fact, you can do it in a few easy steps.
Contact the Customer Care Centre department. They will perform an administrative check together with you.
After the check, you will receive an e-mail to set a unique password for your MyBoels account.
You are now ready to log in to the secure MyBoels environment with your e-mail address and password.
I don't have a Boels account and customer number yet
MyBoels is only available for customers who already have a Boels business account. Fortunately, you can apply for a Boels account in no time. Your Boels business account gives you immediate benefits and convenience, such as a faster rental process, no deposit for most rentals, and fewer administrative procedures.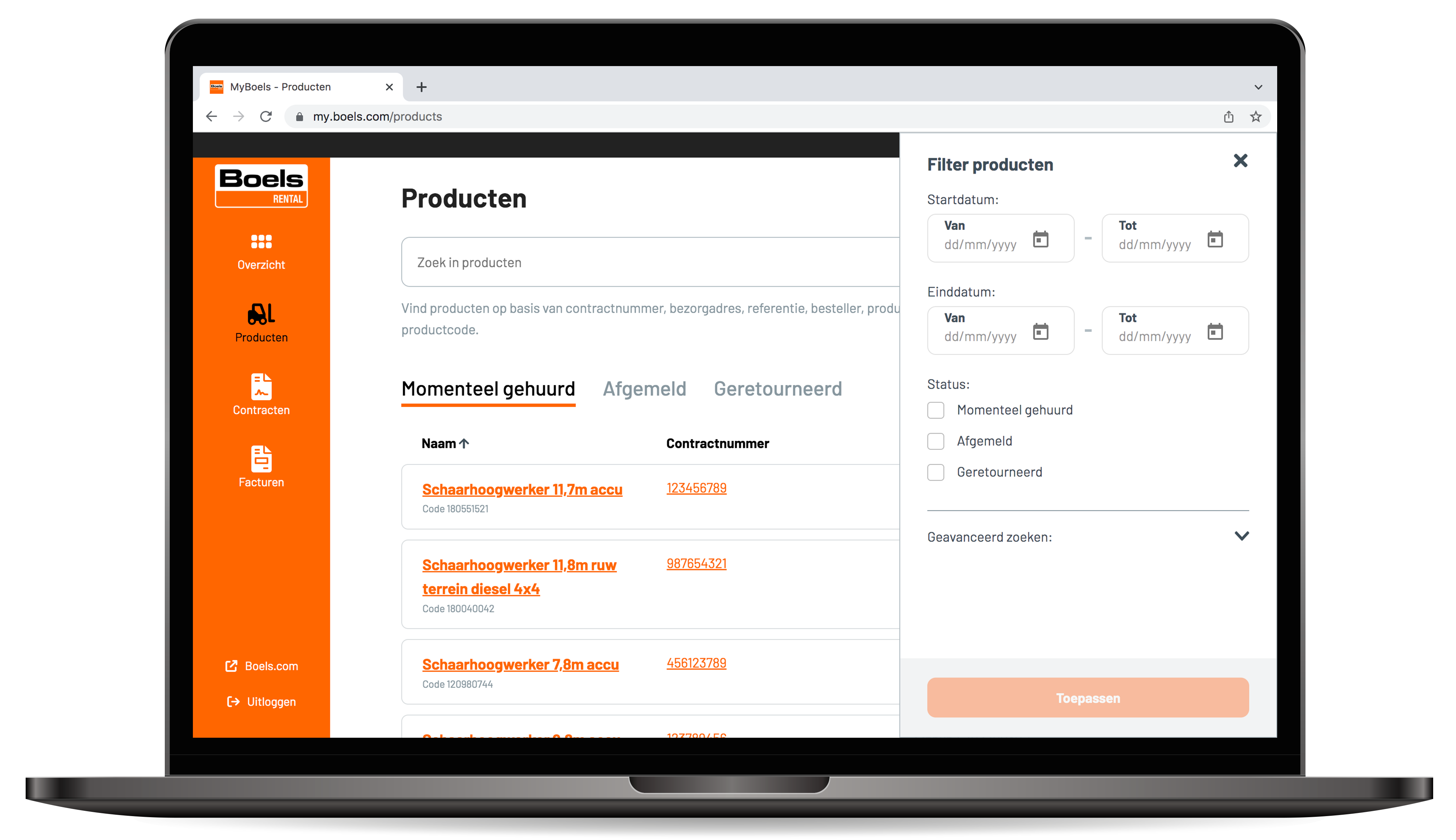 Manage data and projects
See hired and returned machines
View, filter and download contracts
View, search and download invoices
Frequently asked questions about MyBoels
One of my employees has gained access to MyBoels despite not being authorised to do this. Can I make sure this doesn't happen again?

Yes, you do this via the contact form in MyBoels or your account manager.
Is my debtor number linked to my MyBoels account automatically?

Yes, provided your debtor number has already been linked to an e-mail address.
I can't log into my MyBoels account. What should I do?

Contact the Customer Service Department or your account manager.
How often is the data in MyBoels updated?

We update this data once a day.
Where can I see which of my employees are able to use MyBoels?

You can request this information from us, either via your account manager or the contact form in MyBoels. Alternatively, use the chat function in MyBoels, which enables you to chat with one of our colleagues from the Customer Service Department.