Training Courses | Machine Training Courses
IPAF – Aerial platform training course (internationally recognised)
Description and purpose of the training course
Safe aerial work platform usage requires more than instructions for the control panel. In order to safeguard your safety and that of other people in the direct vicinity, proper knowledge of how the machine operates is required. More and more clients will only allow people with completed, recognised training to operate an aerial work platform on their work or construction site. We offer a practical IPAF aerial work platform training course according to internationally recognised standards.
The IPAF education programme has been developed in close collaboration with aerial work platform industry professionals and is the only programme that is certified by the TÜV based on the minimum standard requirements as indicated by ISO standard 18878.
Contents
The IPAF standard divides the different types of aerial work platforms into separate categories. Click here for an overview of these categories (.pdf). You can receive training for 1 or maximum 2 categories per day. Each training course consists of a theoretical component (general) and a practical component (per category). The participants take an internationally recognised exam for each component.
Remarks
The IPAF - aerial work platform training course is internationally recognised as proof of being able to operate an aerial work platform safely and professionally. After successful completion of the programme, you will receive an IPAF certificate and a PAL Card to use on the work site. These will be sent to you by post.
Contact directly
---
Would you also like to be accredited? Please get in touch with us.
Monday to Friday, 8 a.m. to 5 p.m.
Contact us
At your work site or in our training centres
Developed in close collaboration with professionals
Internationally recognised and accepted
Topics
Health & Safety at Work legislation (ARBO legislation / ARAB codex)
Competencies and responsibilities of the operator
Driving to the work location
Location and stability
Safe working conditions
Transport on the road
Routine inspection
Influences of wind
Practical exercises on a set track
Sign up now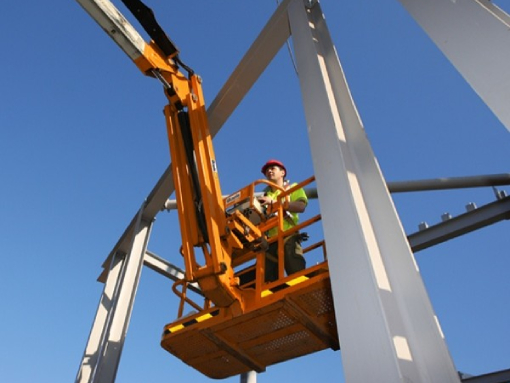 Practical information
Location: Group training at any location of your choice with an approved training room or at one of the Boels training centres.
Duration: 1 day - maximum 8 hours
Maximum group size:
- 6 participants for 1 category
- 4 participants for 2 categories
Admission requirements: The minimum age for taking this course is 18
Certificates: Internationally recognised and accepted / Working Conditions Act (ARBO-wet / ARAB-codex)
Validity: 5 years