Boels helps you with the perfect fencing for your location
Boels is the specialist in the rental, transport and (dis)assembly of a wide range of fenced enclosures and barriers. We have all the in-house expertise to advise you and to provide the right fencing for your situation!
Fencing for construction sites and events
We offer a wide range of construction site fencing systems. Are you looking for suitable fencing for an urban development, for example? In this case, closed fences with tarpaulins are often chosen to close off the site to bystanders. For regular work, we offer open fences, available in a range of heights. We can also supply a variety of fencing types for your event area. This includes a range of event barriers, access locks and stage or audience barriers. We provide the right fencing and accessories to keep your construction site or event site safe!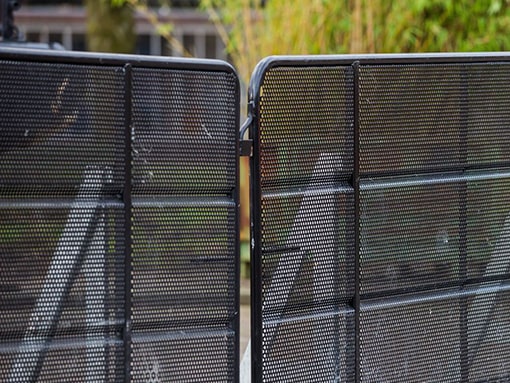 Semi-permanent fencing
You can also contact us for semi-permanent fencing that is anchored extra firmly (in the ground). The fences are installed temporarily with the aid of a construction in the ground. This type of fencing is essential in locations where you cannot place regular blocks, due to pedestrian flow, for example. Together with you, we look at all the options and advise you on the best solution.
From advice to delivery and installation: complete service
If you rent from us, you can count on a total service package. From start to finish. We first visit your location and make an inventory of what is needed. We always look for a solution together with you for efficiently completing your project and we create a suitable proposal. Then, we not only take care of the transport and delivery, but also the assembly, construction and dismantling of the fencing. You can see in advance what it will cost to rent, install and transport. Clear and transparent!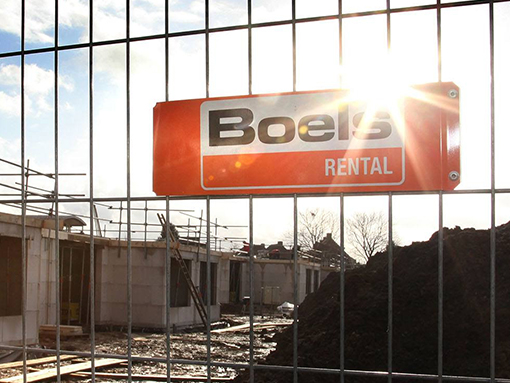 Need help making your choice?
Our specialists will gladly explain all the details to you. Please feel free to contact us.
Contact us
Also for difficult to access locations
Do you need fencing for a difficult to access location? You can call on us for that, too. We arrange the right logistics to ensure that the products arrive at your site.
Contact us