Specialisms
Drilling and breaking
The right supplies for drilling and demolition
We offer everything you need for your drilling and demolition jobs. That means you can come to us not only for the right equipment and accessories, but also for sound advice and service from our specialists.
Boels, your total partner for drilling and demolition work
No renovation or construction project takes place without drilling, breaking or demolishing walls, foundations or other surfaces. We offer a wide range of equipment and tools for all your demolition and drilling work needs. From diamond drills for easily drilling large holes, to breakers for heavier work such as cement or concrete floor demolition.
Do you need some more advice before you start? For example, which type and diameter of diamond drill you should use? Our specialists have years of experience in drilling and demolition. We are happy to come by and visit you at your location and consider the best solution to get the job done.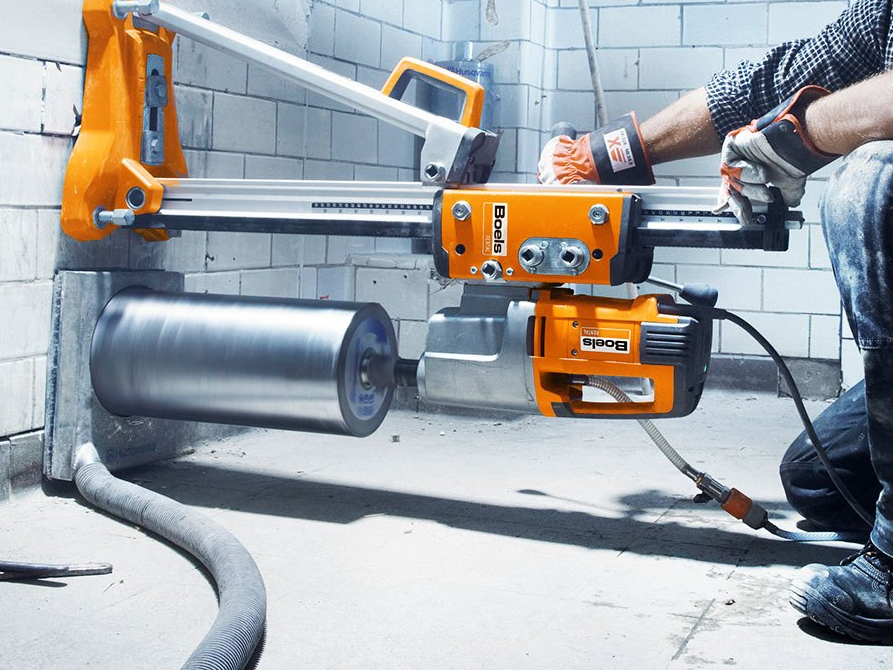 Working clean and dust-free
During drilling and breaking, a lot of dust can be released. We offer a variety of solutions for working clean and dust-free, and therefore healthier. This includes slurry collection systems for wet drilling with a diamond drill, and dust extraction for dry drilling with a diamond drill. Wearing respiratory protection while working remains important, of course, in order to avoid inhaling dust.
Efficient and ergonomic breaking with a demolition robot
Prolonged use of a breaker is physically demanding. If you have a heavy or long-term breaking job, working with a demolition robot is a great alternative to using a breaker. Because you operate this machine remotely, there is no physical strain. The demolition robot itself weighs only 1 tonne, but it can handle as much as 2.5 tonne demolition equipment and is therefore extremely powerful. The demolition robot can also be used in tight and confined spaces. It makes your demolition job a lot more efficient, faster, safer and more ergonomic.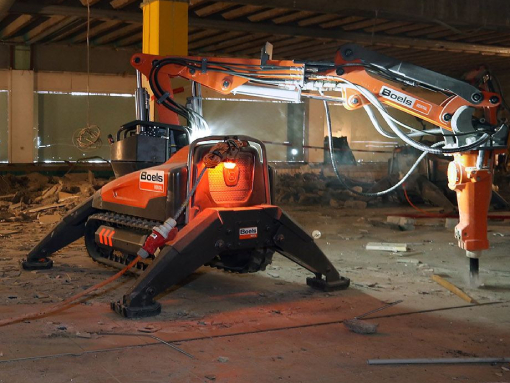 Need help making your choice?
Our experts are ready to help. Please feel free to contact us.
Contact us
Instructions on the use of your equipment
Do you need more explanation on how to use your equipment? Our specialists have been trained by our suppliers to instruct you on how to use the equipment. They will be happy to provide you with the right advice and guidance on site, such as by giving you a short demo of the equipment. So you can start your job with the right knowledge and information. You can count on Boels!
Contact us